AGENDA
TUESDAY MAY 8, 2018
WEDNESDAY MAY 9, 2018
THURSDAY MAY 10, 2018
FRIDAY MAY 11, 2018
Scheduled time
Event
3:00pm - 5:00pm
Registration
6:00pm - late
Welcome Un-Gala Dinner
Sponsored by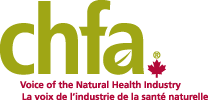 Canada's largest trade association dedicated to natural health and organic products.
Hosted by Ryan Benn at Save on Meats & served by The Acorn.
Located in Vancouver's historic Gastown Save on Meats' vintage style diner has long been considered a social enterprise and is known for its cutting-edge employment models and focus on local food security.
The Acorn is an award-winning, vegetable-forward restaurant in Vancouver. Their carefully crafted dishes cater to vegans and gluten free diners while ensuring that even the staunchest meat eaters are fully satisfied.
6:00pm - 6:45pm
Cocktails & Canapés Reception
6:45pm - 7:00pm
Seated
7:00pm - 7:45pm
Welcome Speech by host Ryan Benn, Alive Publishing Group
& Mark Brand, A Better Life Foundation
7:45pm - late
Dinner served by The Acorn